MONTHLY SPECIALS : NCL-1000, NCL-10000
BESTSELLER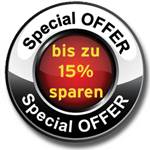 Indispensable cleaning solution for all modeling work in the nail studio.
From
€5.22
/ Unit
incl. VAT
Prices include VAT, do not include delivery.
Log in or register as a Business customer and benefit from Wholesale pricing.
Nail Cleaner
Our Nail Cleaner disinfects and degreases natural nails before modelling and will remove any dispersion film after curing. No added colouring, works quickly and reliably.
Comes in a 10L cannister, or 1L and 100ml bottles.
Product Ingredients
Ingredients information unavailable for this product
Product Application Information unavailable for this product
Product Safety Information unavailable for this product