UV/LED Gel Flux Colour & Glam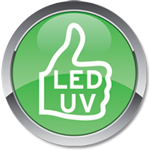 Our Flux Colour and Glam UV Gel can be used as either a full cover or nail art effect Gel and will bring pure Glamour to fingernails.
From
€8.63
/ Unit
incl. VAT
Prices include VAT, do not include delivery.
Log in or register as a Business customer and benefit from Wholesale pricing.
UV Gel Flux Colour'n'Glam
Our Flux Colour and Glam UV Gel can be used as either a full cover or nail art effect Gel and will bring pure Glamour to fingernails. The range includes
fantastic glitter, glimmer and pear effects.
Comes in 5ml and 15 ml. Curing time: UV: 2 minutes; LED: 60 seconds.
Availble in silver crush 01, gold twinkle 02, nude crush 03, light nude twinkle 04, pale pink kiwi glitz 05,
fuchsia pearl heaven 06, fuchsia glitz 07, blackberry crush 08, vibrant violet pearl 09, glitz royal 10, mint twinkle 11, vibrant emerald pearl 12, forest twinkle 13, starry black 14, white wedding 15, sparkling champagne 16, dusty gold 17, ultimate glam red 18, bordeaux twinkle 19, flipping lilac 20, baby blue 21, caribbean sea 22, ultramarine glitz 23,totally turquoise 24, electric green 25, bird of paradise 26, diamond pink 27, rainbow lollipop 28, pearly pink 29, fancy fuchsia 30, rainbow purple 31, glitter lilac 32, paradise orange 33, pearly apple 34, glitter frog 35, rainbow line 36, fairy orange 37, pop hibiscus 38, sparkling smurf 39, fairy forest 40, pop emerald 41,unicorn silver 42, unicorn pink secco 43, unicorn lemon 44, unicorn coral 45, unicorn pink 46, unicorn violet 47, funky lemon 48, funky orange 49, funky pink 50, funky purple 51, funky blue 52, funky green 53, chrome silver 54, chrome nude 55, chrome pink 56, chrome hibiskus 57, chrome lilac 58, chrome sky 59, chrome caribbean 60, chrome ultrablue 61, chrome mint 62, chrome platinum 63, rosegold sand 64, glam powder 65, silver soil 66, mercury mudpie 67, sunset 68, berries 69, aurora 70, lemon sparkle 71, orange sparkle 72, pink sparkle 73, lilac sparkle, 74 carib sparkle, 75 jungle sparkle 76, candy sparkles 77.
Product Ingredients
Ingredients information unavailable for this product
Product Application Information (in German)
Liebe Kundin, lieber Kunde!
Mit unseren Gelen haben Sie sich für ein Gel-Modellage-System der Spitzenklasse entschieden.

3-Phasen-System
Das heißt jede Phase der Modellage hat ihr eigenes Produkt mit bestmöglichen spezifischen Eigenschaften.
Phase 1: Haftung - Flux Bond (alternativ bei Haftungsproblemen: Flux Primer oder Flux Super Bond oder Flux Extreme Bond)
Phase 2: Modellage - ein Aufbaugel aus der Flux-Serie (z.B.: Flux Ultima, Flux Profile, Flux Fibre, Flux Soft pink, Flux Style, Flux Cream, etc)
Phase 3: Versiegelung - ein Versiegelungsgel aus der Flux-Serie (z.B. Flux Speed Seal, Flux Seal, Flux Shiny, Flux Glossy)
Tipps für die optimale Verarbeitung:
Tip-Technik wie gewohnt vorarbeiten. Entfetten Sie den Naturnagel komplett mit einem Schleifblock oder einer feinen Feile. Benutzen Sie keinen Cleaner zum zusätzlichen Entfetten bevor Sie den Haftvermittler auftragen. Befreien Sie die Nägel mit einem groben Pinsel von Staub. Feine Staubreste dürfen bleiben und sind bei der Haftvermittlung erwünscht. Sie sorgen für eine rauhe Oberfläche und verstärken die Haftung zusätzlich. Deshalb nie zusätzlich mit Cleaner entfetten. Tragen Sie den Haftvermittler so dünn wie möglich auf. Ist der Haftvermittler zu dick aufgetragen "schwimmt" das Modellagegel später. Lassen Sie den Haftvermittler unter UV: 2 Minuten/LED: 60 Sekunden aushärten oder bei Primer und Superbond lufttrocknen. Entfernen Sie nach dem Aushärten in keinem Fall den Dispersionsfilm. Sollten Sie feststellen, dass Sie den Haftvermittler zu dick aufgetragen haben wiederholen Sie die ersten Arbeitsschritte. Ein teilweises Entfernen des überschüssigen Dispersionsfilms - egal ob trocken oder mit Cleaner - führt zum Verlust an Haftung.
Tragen Sie jetzt das Aufbaugel auf. Sie können eine dünne Kontaktschicht des gewählten Materials aufstreichen und nicht aushärten um die endgültige Verteilung des gewählten Materials auf dem Nagel zu erleichtern. Für den eigentlichen Aufbau das Gel nicht streichen sondern mit dem Pinsel in Form stupfen. Die honigartige Konsistenz erleichtert Ihnen die Arbeit. Achten Sie auf das Ausarbeiten der C-Kurve. Achten Sie beim Auftragen und vor dem Aushärten darauf, das kein Gel in der Nagelfalz gelaufen ist und/oder über die Nagelhaut gearbeitet wurde. Dies würde zu Liftings führen. Unsauberheiten sollten stets vor dem asuhärten entfernt oder korrigiert werden. Das Gel mindestens unter UV: 2 Minuten/LED 60 Sekunden aushärten lassen. Eine zweite Runde kann nie Schaden; denn in der Regel gilt: je länger die Gele härten desto besser die Haftung. Die Gele entwickeln beim Aushärten so gut wie keine Wärme und können deshalb in einem Schritt aufgetragen werden. Nach dem Aushärten entfernen Sie den Dispersionsfilm mit Cleaner. Jetzt geben Sie der Form der Modellage den letzten Schliff. Dass sich die Oberfläche von vielen Flux Gelen beim Aushärten selbst glatt zieht, erspart unnötig viel Feilarbeit. Nach dem Befeilen entfernen Sie allen Feilstaub gründlich mit einem groben Pinsel. Um ganz sicher zu gehen, dass die Nägel staubfrei sind, können Sie zusätzlich mit Cleaner entfetten.
Nun tragen Sie das Versiegelungsgel (wie Nagellack satt aufstreichen) auf den Nagel auf und härten die Schicht 2 Minuten aus. Danach entfernen Sie den Dispersionsfilm mit Cleaner und erhalten eine hochglänzende Oberfläche. Achten Sie unbedingt darauf, dass die Nägel vor dem Auftragen des Versiegelungsgels fettfrei sind - ansonsten entstehen matte Stellen im Glanz oder der komplette Überzug wird matt.
Unsere French-Gele ermöglichen Ihnen den top modischen French-Manikür-Look als lichthärtende Variante zu arbeiten.
French Gele sind dünnviskose, hochdeckende lichthärtende Gele mit einem natürlichen oder hellen Weißton. Sie werden nach der Aushärtung dünn wie Lack und können über die Modellage direkt unter die Versiegelung gearbeitet werden. Das hat viele Vorteile gegenüber dem Auftragen unter der Modellage: 1. Sie müssen beim Befeilen nicht befürchten in die French-Schicht zu geraten. 2. Sollte die Kundin bei einer Auffüllung einmal auf die weißen Spitzen verzichten wollen, müssen Sie nicht erst das komplette Gel wegfeilen, sondern nur die Versiegelung und die direkt darunter liegende French-Schicht. 3. French Gele haben generell keine guten Haftungseigenschaften. Deshalb sind Sie als unterste Schicht der Modellage nicht gut geeignet. Ein Grund, warum viele Nail Designer über Nagelspitzen-Liftungen in Verbindung mit lichthärtender French-Manikür-Modellage klagen.
Alle drei Gründe sprechen für ein Auftragen des weißen Spitzengels unter die Versiegelung. Flux French white Gele lassen sich so dünn und trotzdem deckend auftragen, dass sie unter der Versiegelung weder fühlbar noch sichtbar als Wölbung erscheinen. Wenn Sie diese Art des Auftragen bisher nicht kennen braucht es vielleicht ein bisschen Übung. Aber Sie werden sehen es lohnt sich in vielerlei Hinsicht. Befeilen Sie Ihr Modelliergel, bis die gewünschte Form und Oberflächenstärke des Nagels erreicht ist. Entfernen Sie sorgfältig allen Staub mit Staubpinsel und Cleaner von der Oberfläche. Tragen Sie nun Flux French white dünn in ge- wünschter Form der Nagelspitze auf. Es entsteht eine abgegrenzte schöne Smile-Line. Härten Sie diese Schicht 2 Minuten aus. Arbeiten Sie nun die Versiegelung und härten diese ebenfalls 2 Minuten aus.
GFSS - Flux Speed Seal
Flux Speed Seal ist ein neuartiges Versiegelungsgel. Durch seine hochviskose Konsistenz ist es leicht aufzutragen fast wie ein Klarlack. Deshalb beim Auftragen darauf achten, dass Sie nur eine dünne gleichmäßige Schicht arbeiten. Nach dem Aushärten von UV: 2 Minuten/LED:60 Sekunden erhalten Sie eine hochglänzende Oberfläche ohne klebrigen Dispersionsfilm. Zum Ver- siegeln von Gel- und Acrylnägeln geeignet!
Flux Diamond Touch/Flux Reflexx/ Sonderfarbengele
Mit unseren farbigen Flux UV-Gelen bringen Sie Abwechslung in Ihre Modellagen. Sie können die Gele sowohl als komplette Versiegelung als auch als Spitzengel für farbige French-Manikür verwenden. Sie sollten die Farbe in dünnen Schichten aufbringen. Die volle Kraft der Farbe wie Sie im Tiegel erscheint, erreichen Sie nach zweimaligem Auftragen. Jede Schicht sollte unter UV: 2 Minuten/LED: 60 Sekunden ausgehärtet werden. Unsere farbigen Gele eignen sich bestens für lichthärtende Nail-Art Unser Tipp: Besonders schönen Glanz erreichen Sie, wenn Sie über die gehärteten Color Gele noch eine Schicht Flux Speed Seal auftragen!
Flux Colour High Definition
Flux Colour High Definition ist ein hochpigmentiertes Farbgel der neusten Generation, das unter UV- und LED-Licht aushärtet. Diese Gele besitzen bei einmalig dünnem Auftrag eine extrem hohe Deckkraft und sollten tatsächlich dünn aufgetragen werden, um eine vollständige Aushärtung des Materials zu gewährleisten. Flux Colour High Definition kann als Frenchgel oder vollflächige Versiegelung verwendet werden. Nach der Aushärtung haben die Farben keinen Dispersionsfilm und sollten nicht abgecleanert werden.
Flux Colour & Glam
Flux Colour & Glam sind hochwertige Glitter-Glimmer- und Effektgele mit Dispersionsfilm. Wir empfehelen für die Anwendung stets einen weichen Pinsel zu benutzten, um ein schönes gleichmäßiges und streifenfreies Ergebnis zu erhalten. Ist der Pinsel zu hart, kratzt man sich die Partikelchen quasi heraus und es entsteht ein unregelmäßiges streifiges Ergebnis. Die Gele sollten je nach gewünschtem Ergebnis in ein oder zwei dünnen Schichten aufgetragen werden. Jede Schicht sollte unter Uv 2 Minuten/LED 60 Sekunden ausgehärtet werden. Nach der Aushärtung den Dispersionsfilm mit Cleaner entfernen.
1-Phasen-Gele
1-Phasen-Gele vereinen die Eigenschaften aller drei Arbeitsschritte (Haftung-Aufbau-Versiegelung) in einem Produkt. Die drei einzelnen Arbeitsschritte sollten jedoch auch bei Anwendung von 1-Phasen-Gelen erhalten bleiben. Es heißt also nicht wie leider immer wieder fälschlich dargestellt: eine Schicht und go! Es werden hier lediglich alle drei Arbeitsschritte mit ein- und demselben Produkt ausgeführt. Unser Tipp für 1 Phasen Gele: Bei Kundinnen mit extremen Haftungsproblem empfehlen wir, einen Haftvermittler oder Primer zu benutzen.
Alle unsere Gel-Systeme lassen sich miteinander kombinieren!! Kombinationen mit Gelen anderer Fabrikate sind prinzipiell möglich. Haftung für die Haltbarkeit schließen wir allerdings aus.
Product Safety Information (in German)
- nur für gewerbliche Verwendung
- Anwendungshinweise bitte sorgfältig lesen
- kann allergische Reaktionen verursachen
- darf nicht in die Hände von Kindern gelangen
- außer Reichweite von Kindern aufbewahren
- vor Hitze und offener Flamme schützen
- Hautkontakt vermeiden
Laut KVO sind wir verpflichtet negative Wirkungen von kosmetischen Produkten zu dokumentieren. Sollten Sie eine andere als angebene negative Wirkung nach Anwendung des Produktes bei sich beobachten teilen Sie uns dies bitte mit.