UV/LED Gel Polish - Flux UV Polix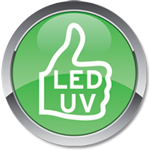 Please note - Polix bottles are changing to 12ml, please click on a colour to see the price and available volume.
A Fantastic UV / LED Gel Nail Polish - thin like nail polish, long lasting like Gel!
Gel Polish - Flux UV Polix - 10ml
Gel Polish Flux UV Polix is a unique hybrid between light-curing UV gel and high-quality nail polish. It is thin and easy to apply like nail polish but as durable as a UV Gel. Simply apply a thin Gel Polish layer onto natural or artificial nails and cure for two minutes under a UV or LED light source. Can be quickly removed with our UV Polix Remover or an acetone based nail polish remover.
Curing time 2 minutes. Available in our 10ml space wave nail polish bottles.
Gel Polish Comes in a range of over 200 fantastic colours: pearly strawberry milk shake 01, classic creamy red 02, classic creamy coke red 03, raspberry red 04, pearly bordeaux 05, creamy bordeaux 06, light creamy bordeaux 07, dark creamy cherry 08, pearly light pink silk 09, light milk chocolate 10, bordeaux brown 11, classic brown 12, blackberry 13, shimmering dark brown 14, nightblue 15, grey violett 16, creamy mint green 17, light grey trend brown 18, classic nude brown 19, pearly orange 20, classic baby pink 21, strong pink 22, perfect black 23, perfect white 24, stylish grey brown 25, pale grey purple 26, light brown red 27, camou green 28, peachy pink 29, pearly red wine 30, brown soil 31, pale mud green 32, greenish brown 33, dark purple mystery 34, fuchsia 35, elegant pink 36, nude rose 37, tropical sea 38, midnight blue 39, deep purple 40, petrol 41, sun yellow 42, pop pink 43, pure orange 44, mystic purple 45, funky fuchsia 46, milky pink 47, milky creme white 48, pastel lemon 49, elegant nude beige 50, pastel peach 51, pastel mint 52, mustard 53, pastel blue 54,midnight purple 55, midnight purple 55, mystic purple 56, winter red 57, pure salmon 58, dark stonegray 59, electric blue 60, yellow leaves 61, autumn brown 62.elegant gray 63, stone gray 64, dark erika 65, brown sugar 66 chocolate leaves 67, brown bordeaux 68, pink candy 69, nude 70, milk chocolate 71, rosewood 72, light copper 73, silver gray 74, pearl tar 75, tar 76, poison purple 77, pearl white 78, pop orange 80, pop blue 81, waterlily green 82, fuchsia flower 83, dull pink temptation 84, red fire 85, red brick 86, lucious lilac 87, violet wine 88, shimmering turquoise 89, preussian blue 90, paradise green 91, dark metal brown 92, caribbean sea 97, lucious red 98, rosy nude 99, cafe crema 100, lavender 101, lemon Sun 102, shimmer salmon 103, sheer pink 104, pinky red 105, city lilac 106, metro purple 107, caribbean city 108, sparkling waterlily 109, starlight rosé 110, starlight lavender 111, starlight violet 112, starlight sapphire 113, starlight emerald 114, starlight bronze 115, starlight gold 116, dark wine 119, mystic brown 120,smokey dark blue 121, black forest 122, orange-red metal 125, raspberry cream 126, pure red metal 127, vampire glam 128, plum 129, bordeaux metal 130, dark brown metal 131, petrol 132, rosy skin 135, chili chocolate 136, orange touch red 137, candy pink 138, bright pink 139, blue velvet 140, silver hologramm 141, gold hologramm 142, magic mint 143, 144 milky nude, 145 pure coral, 146 bright lime, 147 nude gray, metal stars 150, lilac sparkle 151, fire sparkle 152, blue stars 153, nightsky stars 154, sparkling forest 155, opal chips (transparent with particles) 156, blue opal chips (transparent with particles) 157, silver chips gold glitter (opaque) 158, silver chips (transparent with particles) 159, antique silver chips gold glitter (opaque) 160, copper chips (transparent with particles) 161. Depending on the opacity can be used alone or as a great effect especially on top of dark colours. Crazy coral 168, curious red 169, ultimate pink 170, light blue sky 171, blue lavender 172, sweet pistacio 173, creamy beige 162, pure baby pink 163, peach powder 164, light beige powder 165, caramel powder 166, tan beige powder 167, autumn gold 174, winter erika 175, plum brown leaves 176, dusky blue 177, hazy green 178, galmour gold 179, glamour black 180, glam red 181, bright yellow 182, glowing orange 183,bright orange 184, bright red 185, bright pink 186, bright purple 187 and bright green 188, delicate gold 189, vintage copper 190, glamour red 191, glamour royal 192, caribbean ocean 193, coral sparks 194, geranium sparks 195, fuchsia sparks 196, electric blue sparks 197, petrol sparks 198, milky white 199, milky vanilla cream 200, milky super light pink 201, milky peach 202, milky pink 203, milky rosewood 204, chocolate nude 205, cafe latte nude 206, metallic winter red 207, pearly fox 208, velvet smoke 209, pearl coral 210, shell pink 211, electric fuschia 212, electric pink 213, lollipop pink 214, electric red 215, creamy caramel 216, pink marzipan 217, red violet 218 sparkling carrot juice 219, pearl brown marsala 220, rosy mokka cream 221, bursting purple 222, fun pink 223, watermelon 224, banana cream 225, pink cream 226, mint cream 227, chrome glitter silver 228, chrome glitter silver holo 229, chrome glitter gold 230, chrome glitter dusty pink 231, smoky nude 232, bordeaux beat 233, lucious purple 234, ultimate blue 235, mystic petrol 236, black forest green 237, cream chocolate 238, funky lemon 239, funky orange 240, funky pink 241, funky purple 242, funky blue 243, funky green 244, nude princess 245, glamour red 246, cold cherry 247, rosewood delight 248, purple night 249, speckle peach 250, speckle rose 251, speckle pink 252, speckle lilac 253, speckle blue 254, speckle mint 255, glass yellow 256, glass orange 257, glass pink 258, glass bright pink 259, glass magenta 260, glass red 261, glass violet 262, glass blue 263, glass turquoise 264, glass green 265, glass black 266, frozen pink 267, winter rose 268, plum choco 269, dark lilac 270, rouge noir 271, caramel cream 272.
Polish and Go!
You can apply Flux UV Polix to unprepared nails just like conventional nail polish, cure for 2 minutes under a UV or LED light source and then remove the dispersion film. The finished nail will last for approximately 3 to 4 weeks. For a deeper shine seal with a clear nail polish or we recommend our Flux UV Polix Base & Top sealer. Compared to conventional nail polish UV Polix Gel Polish has a quick drying time and is substantially more scratch and impact resistant than nail polish. Gel Polish will not start to dry as you apply it like nail polish, making it easier to achieve a smooth flat finish. In order to avoid colour retention from the natural nail, we recommend you use Flux UV Polix Base & Top as a base coat.
To increase the durability of the finished nail you can:
1. Remove any fat or grease from the nail with a fine buffer.
2. Apply a layer of Flux Super Bond and allow to dry briefly.
3. Apply a basecoat layer of Flux UV Polix Base & Top and cure for 2 minutes under a UV or LED light source.
4. Now apply a thin layer of Flux UV Gel Polish and cure for 2 minutes under a UV or LED light source.
5. Apply a second layer of Flux UV Polix Base & Top as a top coat / sealer.
6. Remove the dispersion film.
Make sure you apply Flux UV Polix thinly, if the Gel Polish layer is too thick the polish will not cure properly and may create an uneven finish. Apply two thin cured layers rather than one thick layer.
Removal Instructions
Please note that the time required to remove our Flux Polix will increase with the number of layers applied. If you have applied Flux Polix over a Gel or Acryl modeling then the fastest way to remove the product is simply by filing.
Please follow the following steps for the quickest way to remove the product from natural nails.
1.Roughen the surface with a thin nail buffer to increase the working surface for the Remover.
2. Soak the nail for approximately 4 or 5 minutes in nail polish remover.
3. Remove the dissolved layer with a soft buffer instead of a cotton pad.
4. Soak the nail once more in remover for 4 or 5 minutes.
5. Remove the dissolved layer again carefully with a soft buffer.
6. Repeat these steps until the product is completely removed from the nail.
Product Application Information (in German)
GelPolish-Produkte richtig anwenden.
Bei GelPolish oder auch Gellack handelt es sich um ein Hybridprodukt zwischen Gel und Lack. In der Konsistenz und der Anwendung quasi wie ein Nagellack. Im Verarbeitungsprozess aber wie UV/LED Gel. Diese Produkte können direkt auf Naturnägeln angewendet werden und erzeugen durch die Ausbildung einer festen Kunststofffläche eine leichte Verstärkung des Naturnagels.
Vorbereitung des Naturnagels:
Bringen Sie den Naturnagel in die gewünschte Form und entfernen Sie die natürliche, leicht fettige Schutzschicht des Naturnagels mit einem weichen Buffer.
Auftrag des Gellacks
Um Farbeinlagerungen des farbigen Gellacks in den Naturnagel zu verhindern, empfiehlt es sich, wie auch bei normalem Nagellack, einen Unterlack aufzutragen. Wir bieten dazu unser Produkt Polix Base & Top (UVBT) an. Alternativ dazu können Sie auch Flux Polix Easy Off Base (UVBA) oder Flux Polix Enforce (UVEN) verwenden. Je nach Wahl das Produkt dünn auf den Naturnagel aufstreichen und unter UV: 2 Minuten/LED 60 Sekunden aushärten. Der Dispersionsfilm kann/muss aber nicht vor dem Weiterarbeiten entfernt werden. Tragen Sie jetzt die Gellack-Farbe Ihrer Wahl auf. Je nach Deckkraft des Produkts empfehlen wir eine oder zwei dünne Schichten aufzutragen. Jede Schicht sollte unter UV: 2 Minuten/LED: 60 Sekunden aushärten.
!Wir empfehlen im Zweifel lieber zwei dünne Schichten als eine zu dicke Schicht aufzutragen, um zu gewährleisten, dass das Material vollständig durchhärten kann!
Ist die Farbe vollständig ausgehärtet sollte nun noch eine Schicht Base & Top als Versiegelung aufgetragen und unter UV: 2 Minuten/LED 60 Sekunden ausgehärtet werden. Danach den Dispersionsfilm mit Cleaner entfernen.
TIPP: wir empfehlen den Dispersionsfilm des Farb-Gellacks vor dem Auftragen des Base & Tops abzucleanern. Da im Dispersionsfilm immer auch Farbpigmente enthalten sind, würden Sie sich sonst den Base & Top verunreinigen, was dazu führt, dass dieser mit der Zeit eine schmutzig-graue Farbe bekommt und damit vor allem auf hellen Farben nicht mehr angewendet werden kann.
Product Safety Information (in German)
- nur für gewerbliche Verwendung
- Anwendungshinweise bitte sorgfältig lesen
- kann allergische Reaktionen verursachen
- darf nicht in die Hände von Kindern gelangen
- außer Reichweite von Kindern aufbewahren
- vor Hitze und offener Flamme schützen
- Hautkontakt vermeiden
Laut KVO sind wir verpflichtet negative Wirkungen von kosmetischen Produkten zu dokumentieren. Sollten Sie eine andere als angebene negative Wirkung nach Anwendung des Produktes bei sich beobachten teilen Sie uns dies bitte mit.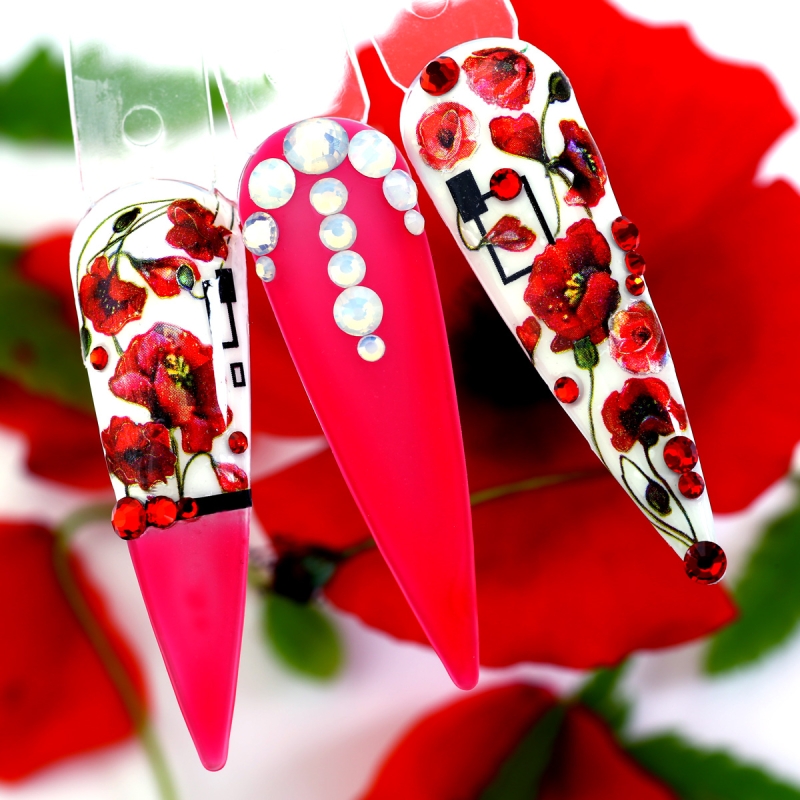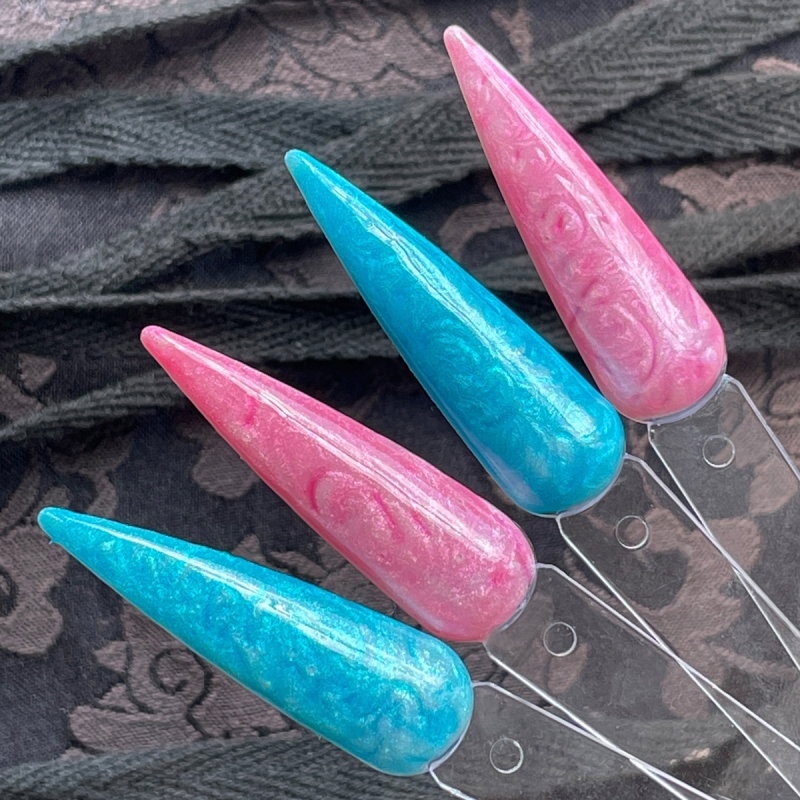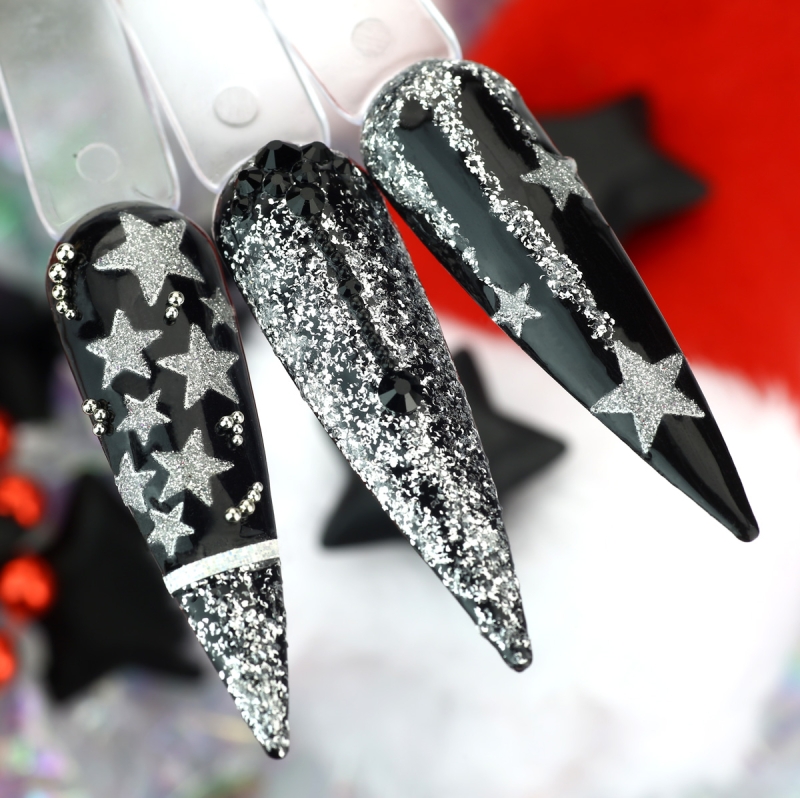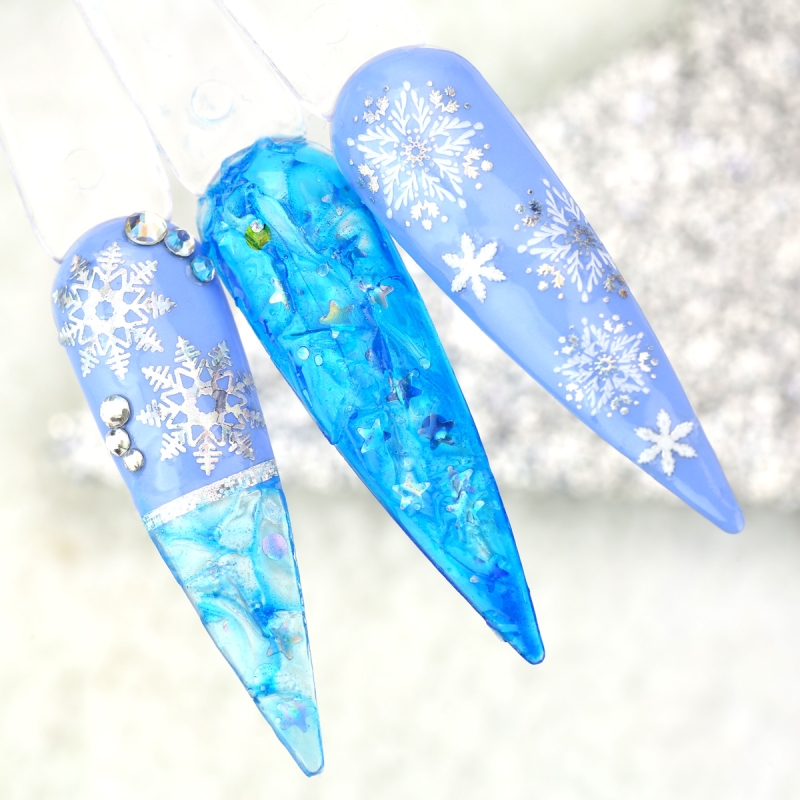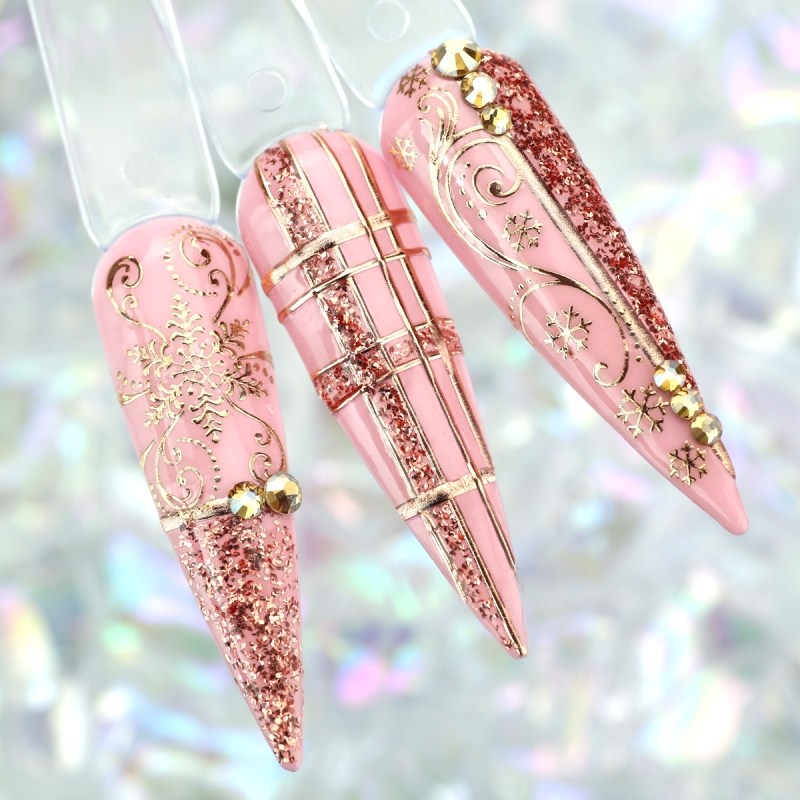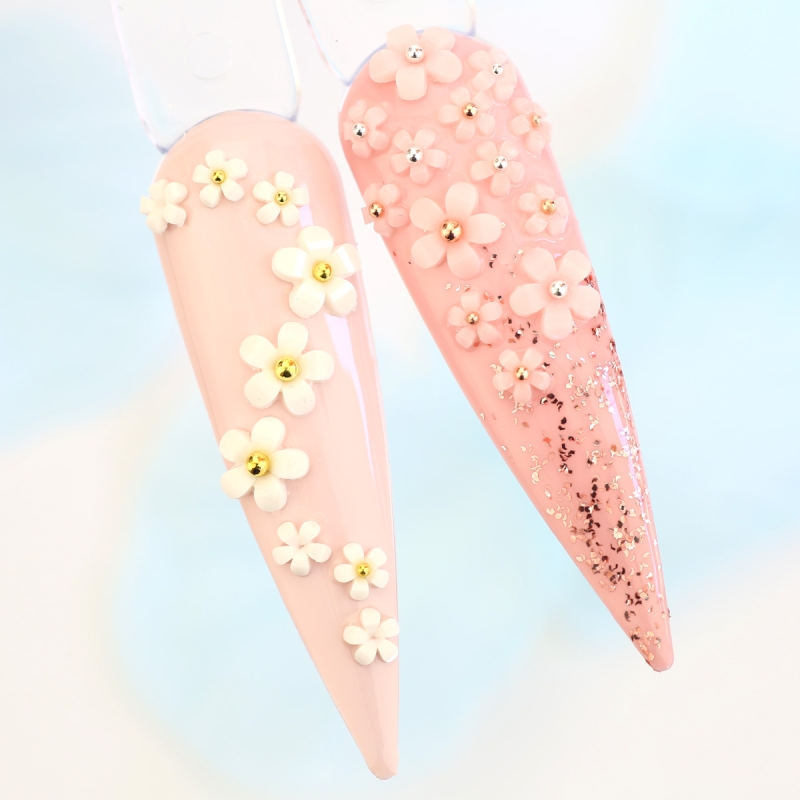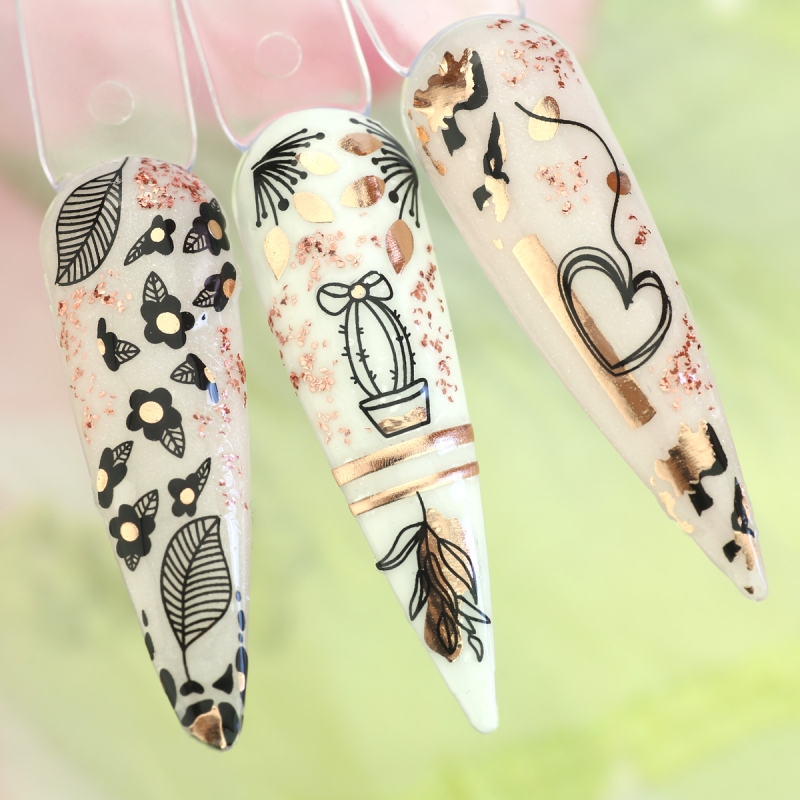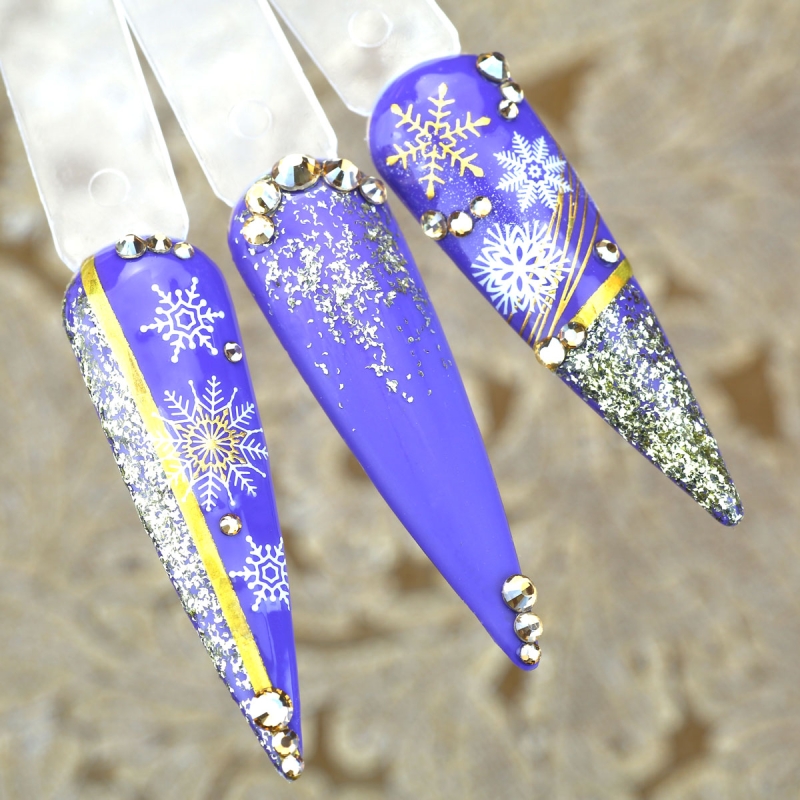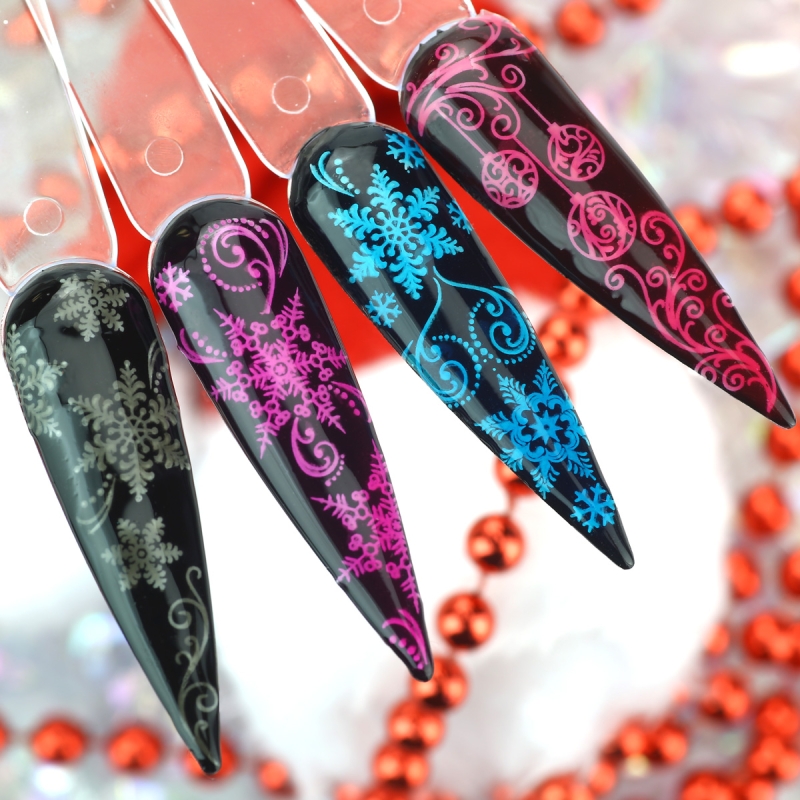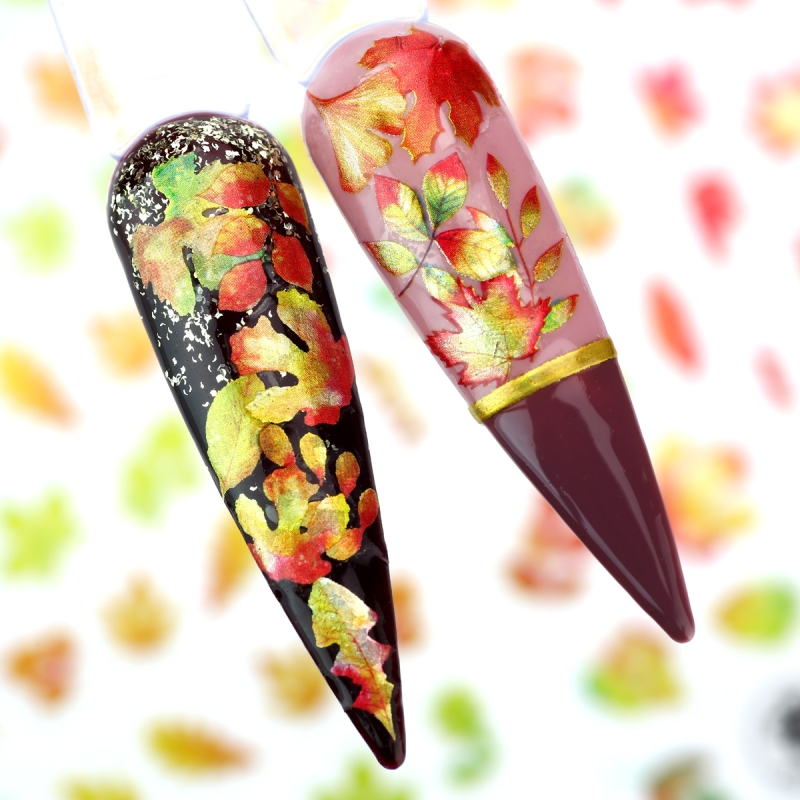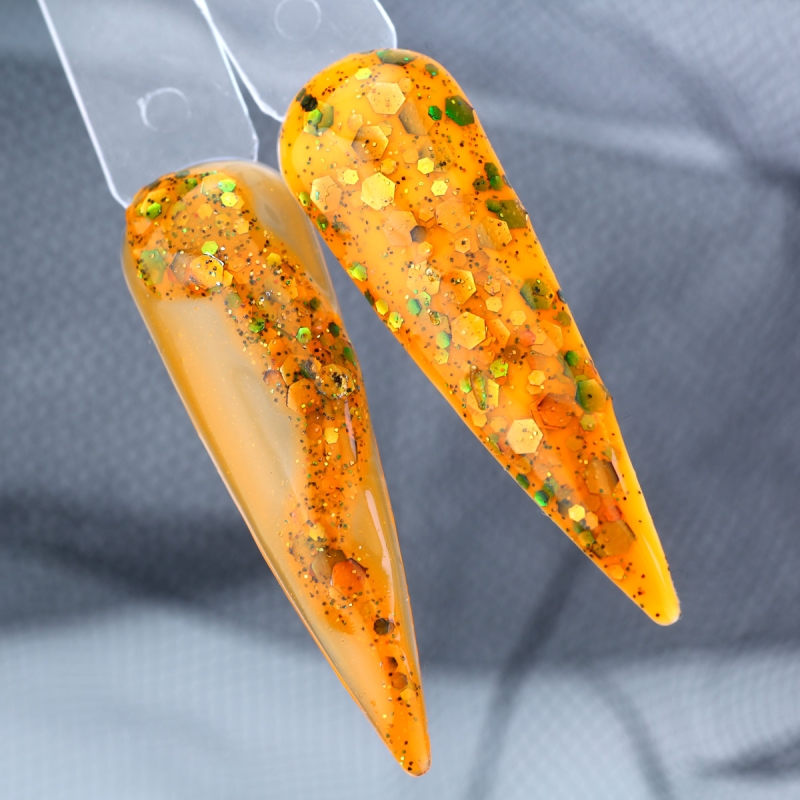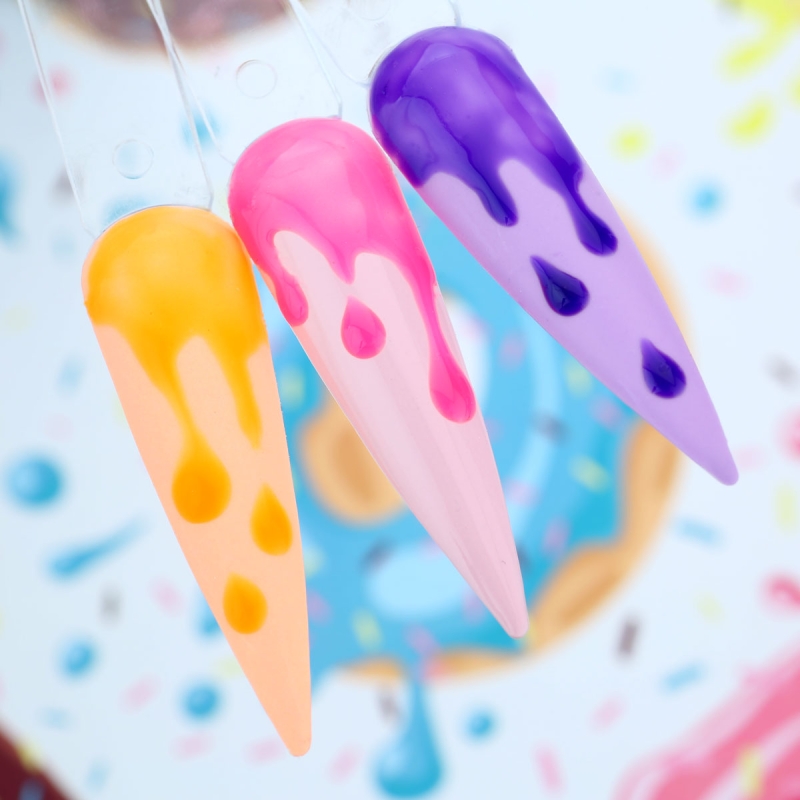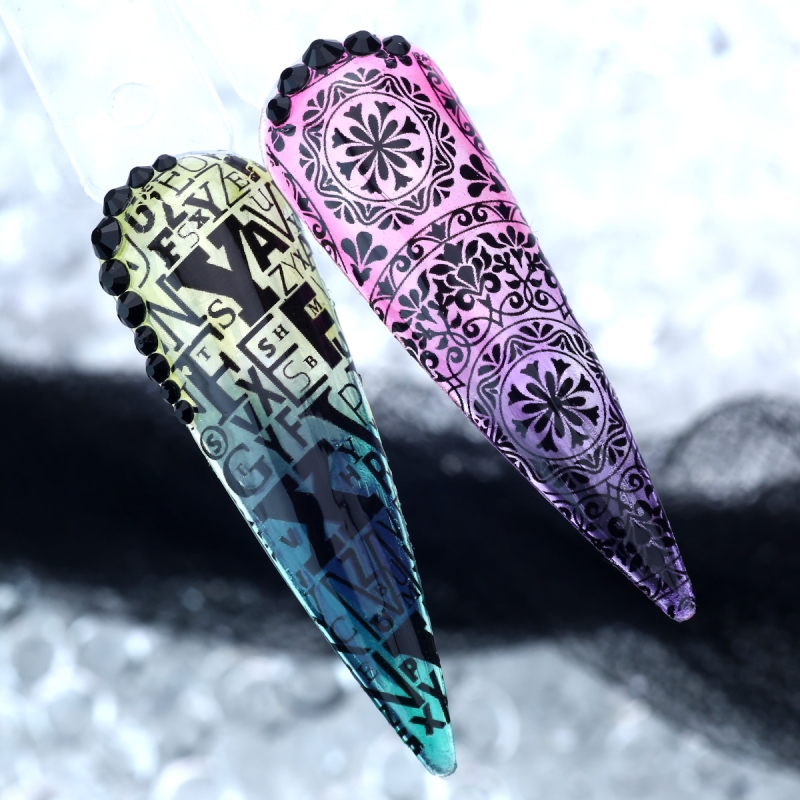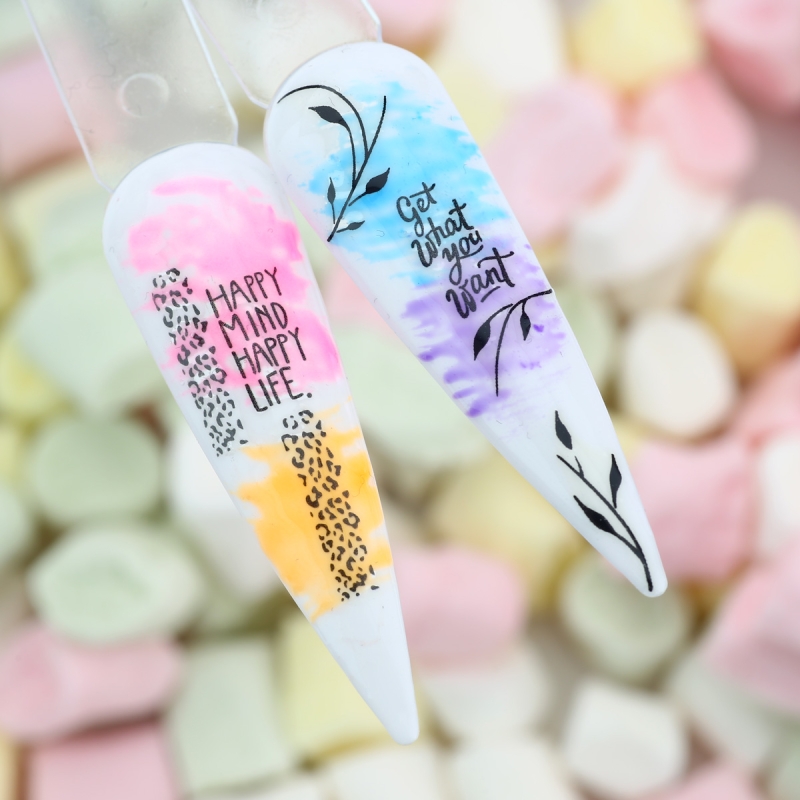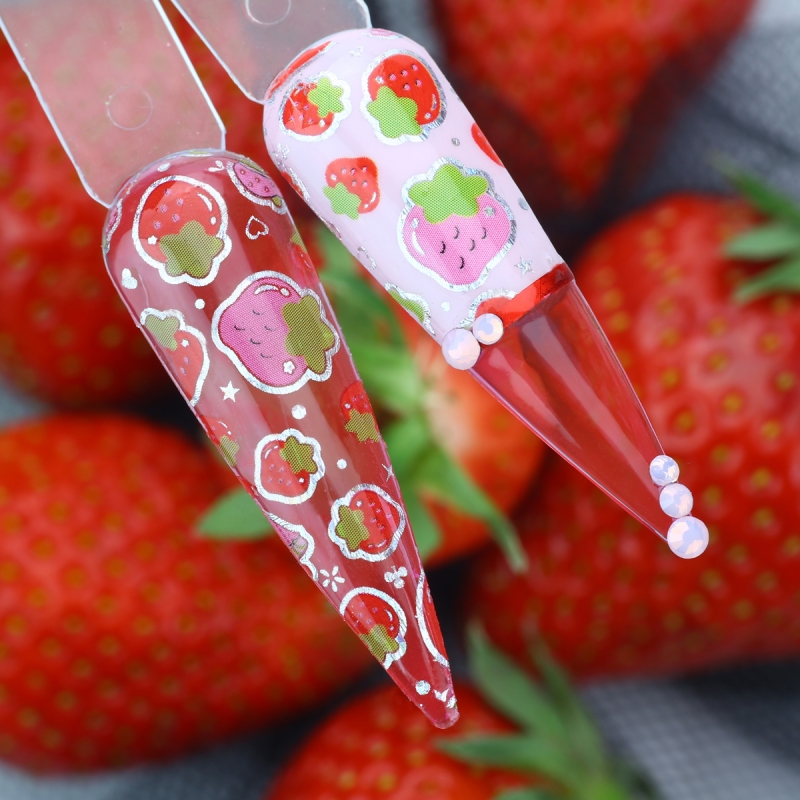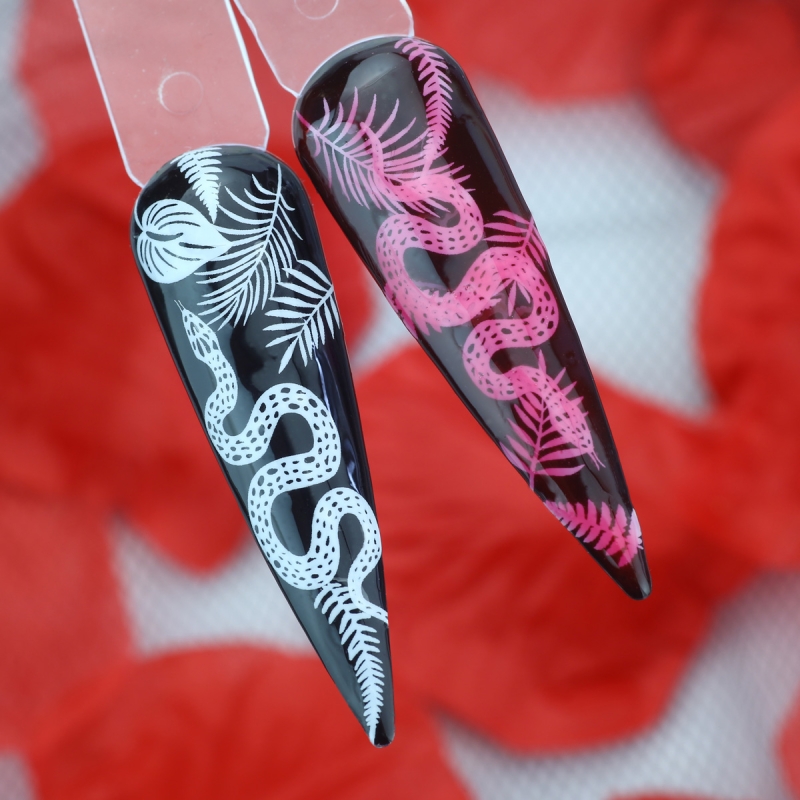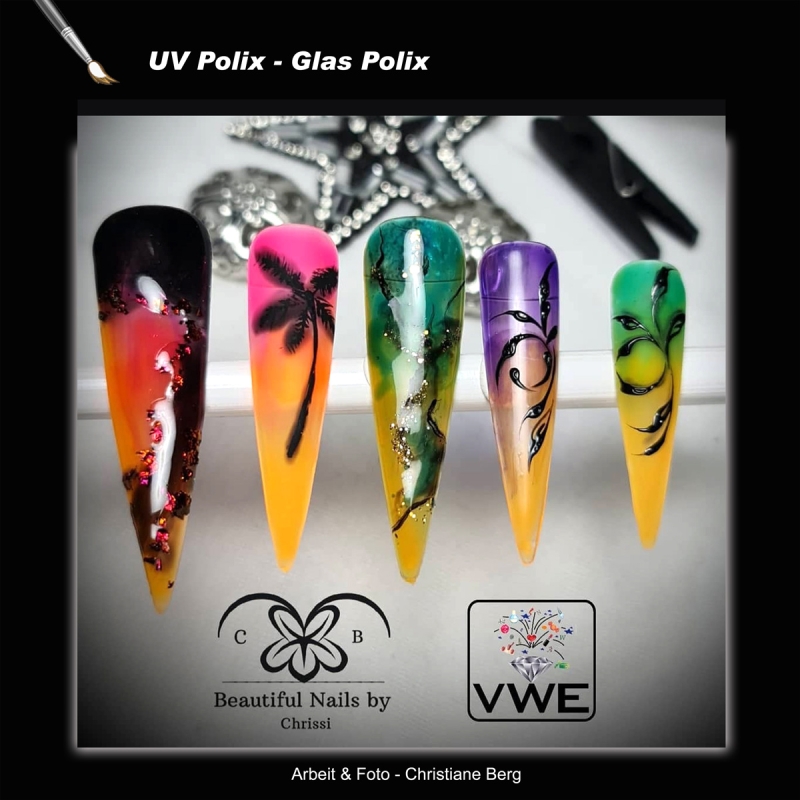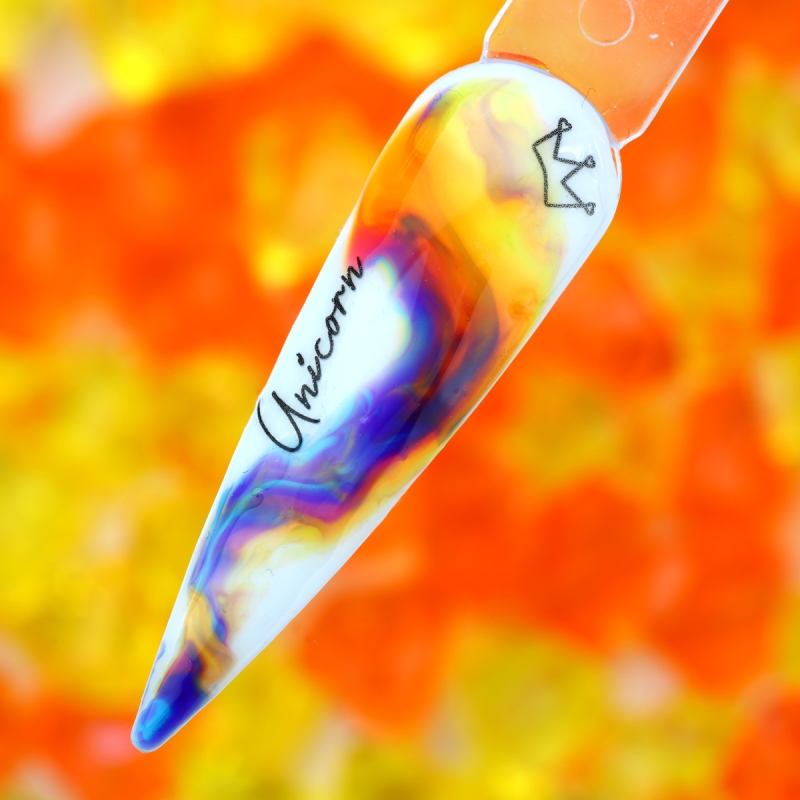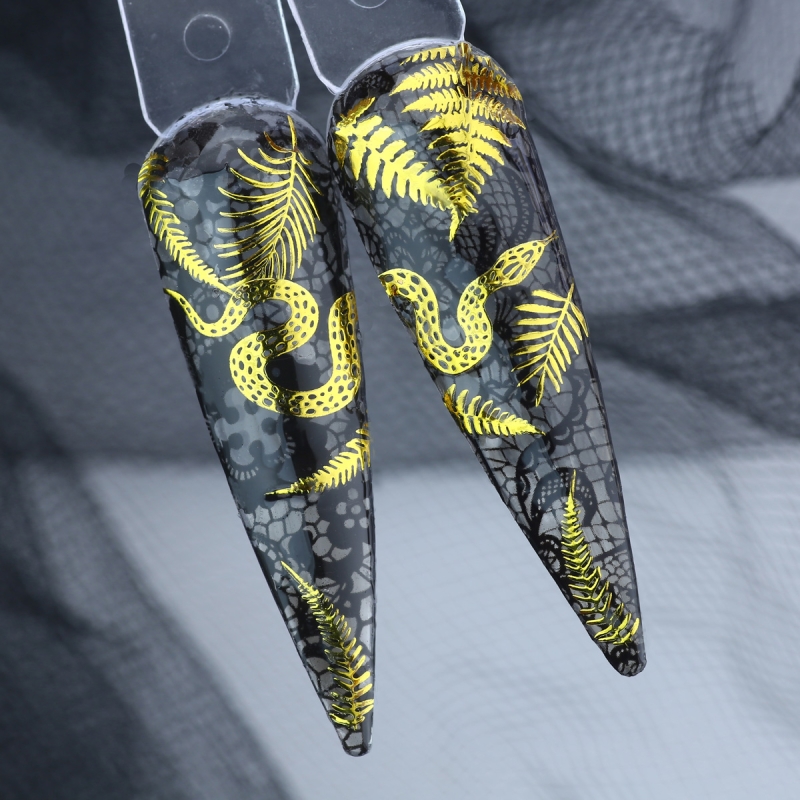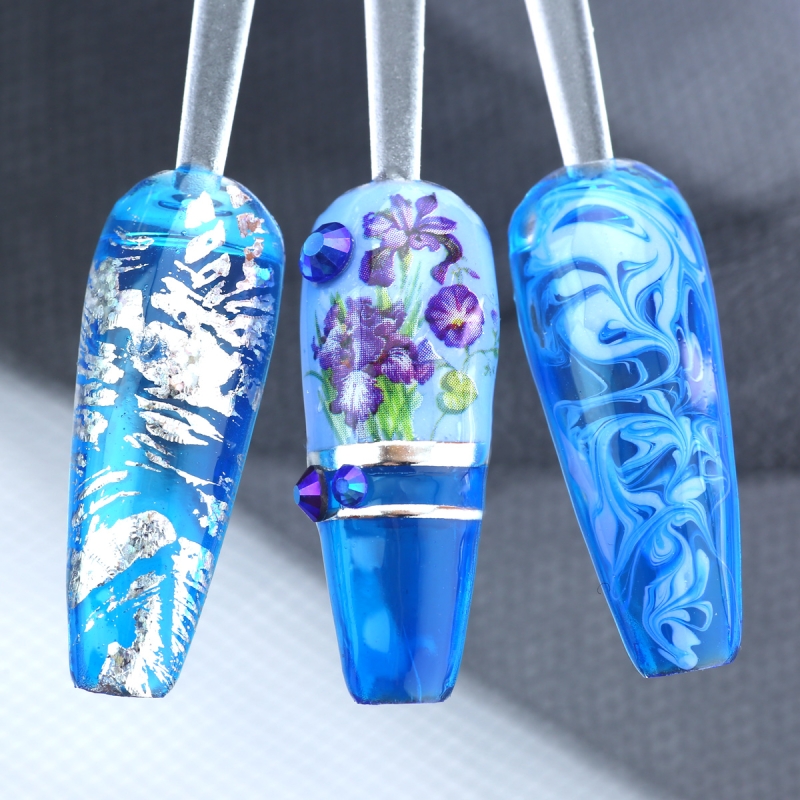 We found other products you might like!