UV Gel Flux Gold Rush - GFGR-15 - 15ml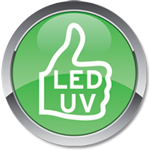 Gel with the colour of pure liquid gold.
Art.-Nr.: GFGR-15
Prices include VAT, do not include delivery.
Log in or register as a Business customer and benefit from Wholesale pricing.
UV Gel Flux Gold Rush
In response to customer demand we have developed Flux Gold Rush, a UV gel that creates an incredibly natural pure liquid gold colour. An absolute must for all gold lovers.

Curing time: 2 minutes.
Available in 15 ml.
Product Ingredients
Ingredients information unavailable for this product
Product Application Information unavailable for this product
Product Safety Information unavailable for this product